FOCUS September 2015 Volume 81
More Care, Less Tragedy: Left-behind Children in China
In mid-2015, two tragedies about "left-behind" children attracted attention across China. Four young siblings were found dead on the 9th of June after drinking pesticide in Cizhu Village, Bijie city, Guizhou Province. The four children, aged from five to thirteen, lived alone and stopped going to school a month before committing suicide. According to village residents, their father worked in another place and their mother disappeared three years ago. The suicide shocked the whole nation. However, this tragedy happened again after two months. A fifteen-year-old girl and her twelve-year-old brother were killed at home in Nayong county in Bijie city on the 3rd of August. Six days later, the police arrested two suspects who admitted to having raped the girl. Residents in the village said that this teenage victim was previously raped in 2014 by a sixty-year-old man. But she decided not to report the crime to the police after receiving a compensation of 30,000 Yuan (about 4,750 US dollars).1
The six children in these two cases drew national attention to the plight of "Bijie-like" children in China, the so-called "left-behind children." They are rural children who usually live with relatives, generally their grandparents, while their parents are working far away from home. These left-behind children unnecessarily suffer miserable life due to separated family, poor living conditions, involvement in crime, deep fear and loneliness.
Background of the Phenomenon
With the economic reform and the continuing advance of urbanization in the 1980s, a significant number of surplus rural labor consisting of young adults left their homes and became workers in cities, forming a spectacular "flood of workers." However, due to the household registration system (called hukou) and their low income, the vast majority of them were not able to settle down in big cities, as well as bring their children with them. Under this situation, more and more children were being left behind in the rural areas as the number of migrant workers increased. Although this phenomenon appeared in the 1980s, these children had little national attention until media reports on their plight started appearing in 2004.
Statistics on Left-behind Children in China
In 2014, the All China Women's Federation (ACWF) issued a report about left-behind children in the rural areas.2 This report, based on the data of the sixth population census in 2010, calculated that there were about sixty-one million left-behind children in rural areas, covering 37.7 percent of the total rural children population and 21.88 percent of all the children in China. Among the left-behind children in rural areas, 32.01 percent (about nineteen million) were six to eleven year-olds, while 16.3 percent (almost ten million) were twelve to fourteen year-olds. 79.7 percent of these children were raised by their grandparents, 13 percent were entrusted to their relatives and 7.3 percent were not taken cared of by adults and suffered the worst conditions. Most of these children did not see their parents frequently: 11.1 percent met their parents three or four times a month; 32.7 percent met their parents more than five times a year; 11.7 percent met their parents three to four times a year; 29.4 percent could only meet their parents once or twice a year; and the rest, about 15.1 percent either failed to see their parents for more than a year or never saw their parents at all. The phenomenon of left-behind children appears not only in the economically poor areas in the mid-west region of China, but also in eastern provinces that are economically advanced such as Jiangsu, Guangdong and Shandong.
Problems Faced by Left-behind Children
The Chinese government's white paper on the left-behind children, issued in June 2015, identified the following three main problems they face:3
1) High rate of crime involvement
One of the most striking aspects of the report is the alarmingly high proportion, 65.3 percent, of the juvenile crimes involving children of the migrant workers. But these children are also the most vulnerable to human rights violations including sexual abuse, lack of protection from parents, and not having education. According to some criminology experts and members of the police force, the crimes involving left-behind children tend to have "three lows": low age, low legal awareness, and low education. They also notice a common factor in these cases: a problematic family is behind each so-called "problematic youngster." Lack of education of family members and lack of protection from the family should be responsible for this situation. Children who are left in the rural areas either staying home alone or commuting between home and school by themselves are lured by criminals to commit crimes to get money or to release their anxiety and relieve their pain. Also, compared to other children, they are more exposed to the criminals because they are not protected by adults, and they lack knowledge on legal measures to protect themselves. In this situation, the criminals usually escape legal punishment.
2) Bad mental condition
Since many left-behind children are not with their parents in their daily life, they more or less suffer mental problems compared to other children. They tend to be more anxious, worried, lonely, confused and pressured. Chart 1 below shows no obvious difference in the academic performance between left-behind children and other children.4 See Chart 1 below.
However, on satisfaction about one's self, the left-behind children are prone to saying they are less satisfied with their selves. See
Chart 2 below.5
Besides, they tend to have extreme behavior; they can be working very hard to reach the top of the class or abandon themselves totally. But whatever behavior they show, all of them have unstable mental condition, which is a cause of problems.
3) Education
According to some researches, most of the left-behind children can get compulsory education in school. However, the situation in the midwest region is quite worrying; children of families that cannot afford their education end up doing farm work.
Additionally, most guardians of the left-behind children are less willing to take part in the children's education and regard it as the school's responsibility. But the guardians are needed in the education of the left-behind children. This situation and the relatively low pay make the working condition of teachers in the rural areas quite hard, and make many people reluctant to become teachers in rural areas. The inadequate educational support leads to a vicious cycle of poverty and lack of education.
chart 1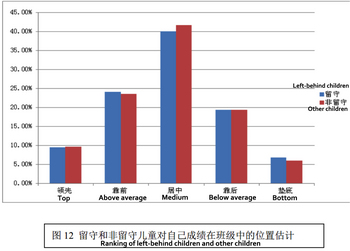 chart 2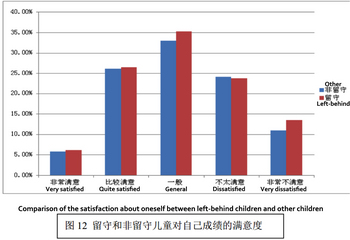 Xu Zhen is an undergraduate student from Fudan University. She was an intern in HURIGHTS OSAKA during the April to July 2015 period. For further information please contact HURIGHTS OSAKA.

Endnotes
[1] 留守姐弟被害案:姐姐曾遭60老人侵害[Details about the case of left-behind children in Bijie: The girl once suffered sexual abuse],
http://news.163.com/15/0807/12/B0DSMJU400011229.html
[2]&nbsp中国留守儿童心状况白皮(2015) [White Paper on Left-behind Children's Mental Condition (2015)], All China Women's Federation,
http://image.cdb.org.cn/editor/20150629/files/《中国留守儿童心状况白皮(2015)》.pdf
[3] Ibid., pages 1-2
[4] Ibid., page 13
[5] Ibid., page 14.
---