FOCUS June 2015 Volume 80
Persons with Disabilities in Vanuatu
Vanuatu consists of a Y-shaped chain of four main islands and eighty smaller islands, located in the Pacific Ocean between Australia and Hawaii. The official languages of Vanuatu include Bislama (national language), English and French; however there are over a hundred other local languages.
The 2009 Census shows a total population 234,033 people living in Vanuatu. Persons with disabilities constitute 12 percent of the total population, or 28,082 people.
A 2015 UNICEF report explains the government data on persons with disabilities: *1
 According to Vanuatu's 2009 Census and based on the definitions used in this report, around 5 percent of the population have a mild, moderate or severe disability. However, according to the VDHS [Vanuatu Demographic and Health Survey], the disability prevalence rate is only 3.3 percent, but there are strong reasons to believe that the survey undercounts people with mild and moderate disabilities. The rate of severe disability according to the VDHS is 2.4 percent, which is similar to the rates found in studies in other countries.
Questions on disability in the Census and the VDHS do not make it possible to determine the prevalence of disability among young children due to the nature of the questions asked about disability. Nonetheless, according to VEMIS [Vanuatu's Education Management Information System], 7–8 percent of primary school children have a disability. If we assume that children with disabilities are less likely to attend school, as has been found in this report and many studies in other countries, then the overall rate of childhood disability is most likely higher.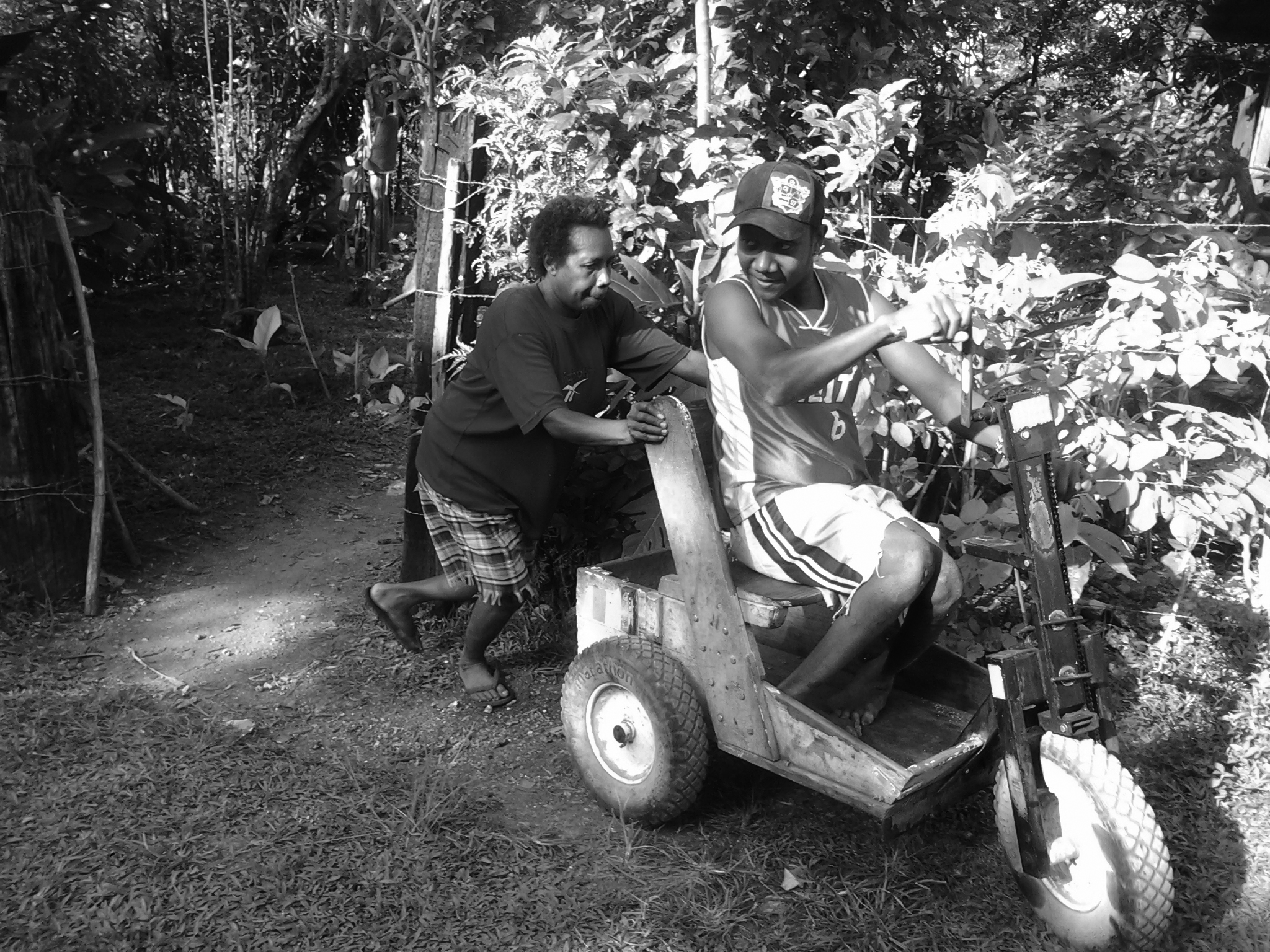 International Commitments
Vanuatu ratified the Convention on the Rights of Persons with Disabilities (CRPD) in 2008. From that time onward, the Vanuatu government took several crucial steps to implement its obligation under this international agreement. It adopted several action plans, namely, the National Disability Policy and Plan of Action 2008-2015, the Mental Health Policy and Plan 2009-2015, and the Inclusive Education Policy and Strategic Plan 2010-2020. It "created a Disability Desk within the Ministry of Justice and Community Services to monitor the implementation of disability related policies and to coordinate collaboration with government institutions, civil society and development partners *2 ."
There are also non-governmental institutions that help promote the implementation of CRPD. The Disability Promotion & Advocacy Association (DPA Vanuatu) is a national umbrella body for Disabled Peoples Organizations (DPOs) in Vanuatu. It is led and managed by persons with disabilities in the country. The main purpose of the DPA Vanuatu is to advocate for the rights and promote the abilities of persons with disabilities.
DPA Vanuatu has a vision of working towards an inclusive, barrier-free and rights-based society in which human rights, citizen participation, and the capabilities and diversity of all persons with disabilities are identified, developed and respected.
It has eighteen community-based DPO affiliates throughout Vanuatu. It also has units working on specific issues:
• Women with Disability Committee;
• Parents and Care Givers Committee;
• Youth with Disability Committee; and
• United Blind Persons Committee.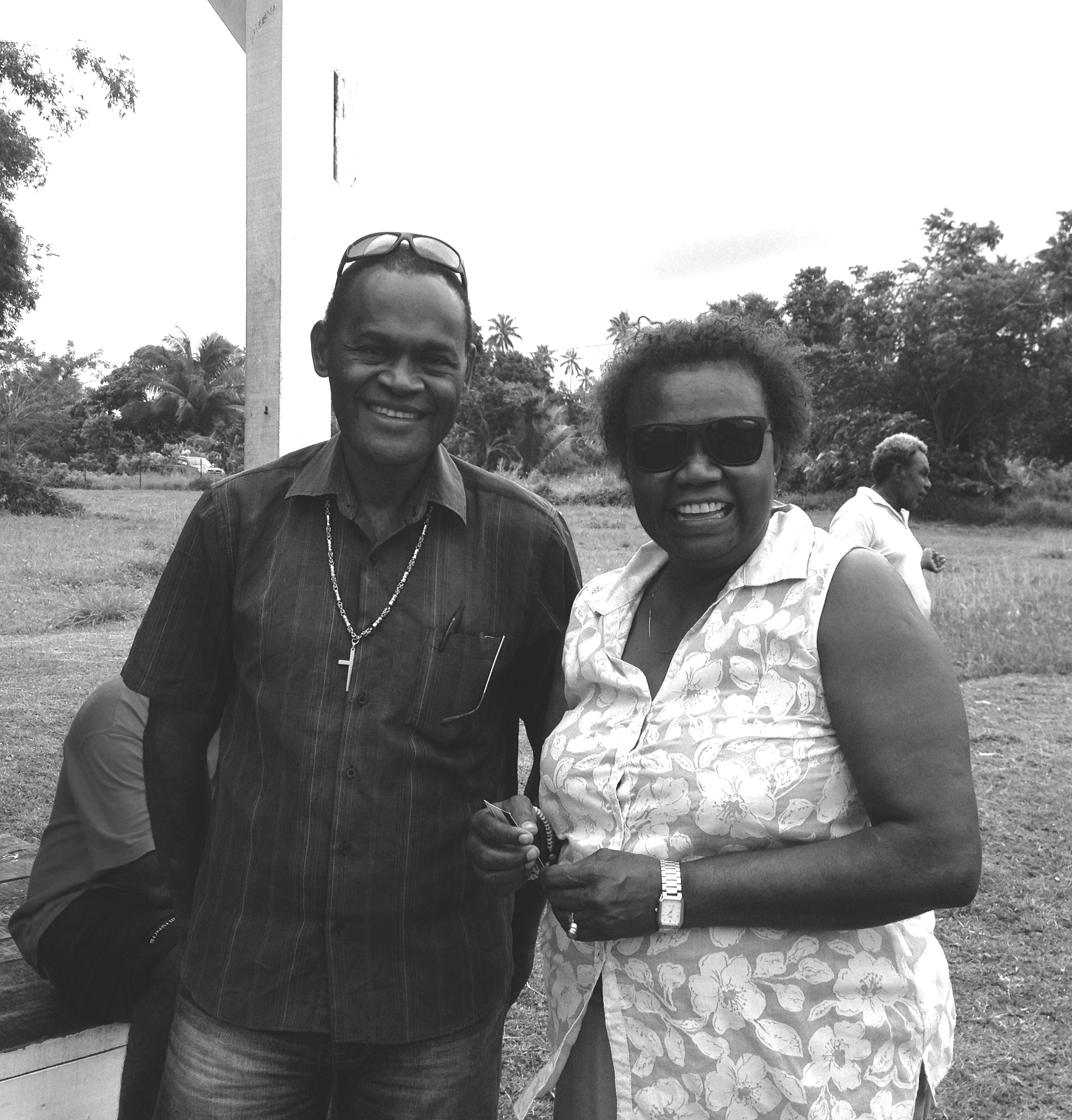 DPA Vanuatu Advocacy
DPA Vanuatu is an important and influential voice in Vanuatu. Its 2013-2017 vision calls for an all-inclusive society in all areas of life. An example is its advocacy with property developers of hotels and offices to best cater to the needs of persons with disabilities in their new development projects. DPA Vanuatu is advocating for ramps and wheel-chair-accessible toilets at all public buildings.
Its advocacy has led to greater employment of people with disabilities although this has been slow. It is heartening to see private companies and the national government employing persons with disabilities; and there is a good prospect for more jobs for them. For example, when a phone company Digicel opened its office in Vanuatu it promised to employ two persons with disabilities and then undertook to make building alterations to accommodate the wheelchair of one of the employees. It also gave free phones and free phone lines to the staff of DPA Vanuatu and the Vanuatu Society for Disabled Persons. This is an example of the success of the DPA Vanuatu advocacy for persons with disabilities. DPA Vanuatu hopes to have more cases like this. DPA Vanuatu signed a Memorandum of Understanding with the Sanma Technical and Vocational Education and Training Centre to empower persons with disabilities to improve their business and employment opportunities as well as to provide training on numeracy and literacy.
In line with its fundamental principle of persons with disabilities having equal rights in political life, DPA Vanuatu has advocated for special facilities on voting at all elections. At an information awareness session for voting at Luganville Municipal Council elections, I raised this subject, arguing that disabilities should not stop people from voting. Luganville is the second largest urban center of Vanuatu after the capital Port Vila, and has a population of 13,156.
To maximize its promotion and advocacy, DPA Vanuatu has now added its voice to social media, having just launched a Facebook page, Disability Promotion & Advocacy Group - Vanuatu. Despite the small percentage of the population regularly accessing the internet, it is important to promote its vital work through different forms of media.
Issues
The 2015 UNICEF report provides "indicative" findings on the problems faced by persons with disabilities in Vanuatu. It listed a number of issues, namely *3 ,
a. Education: Children with disabilities are significantly less likely to attend school than their non-disabled peers. For example, among 10-19 year olds, the gap in primary school attainment is more than 53 percentage points. Among adults, differences in educational attainment based on disability status are less pronounced, likely because a majority becomes disabled when they have passed the school age.
b. Poverty: People with disabilities are much more likely to be poor; nearly 31 percent of people with severe disabilities are living in the lowest wealth quintile, compared with 16 percent of people without reported disabilities. The causal connection between disability and poverty is complex and multi-directional: disability could be caused by conditions associated with poverty; having a disability could inhibit one's ability to obtain wealth; and/or households with more wealth may have better access to health care or other services that lessen the degree of disability even if it does not eliminate its presence.
c. Economic activity: While people with disabilities are equally likely to take part in productive activities as non-disabled people, they are less likely to be employed outside the home and more likely to be either self-employed or working in a family business. This shows that despite the willingness and capability of people with disabilities to undertake productive activities, there are barriers preventing them from obtaining employment.
d. Domestic violence against children and women: The data suggest that parents of children with disabilities are more likely to use the disciplinary practice of psychological aggression and less likely to use severe physical punishment than parents without children with disabilities. The husbands of women with disabilities were less inclined to justify wife-beating under certain circumstances. Since this finding differs from studies in other countries, further investigation is needed to determine if the finding is accurate, or merely skewed by certain methodological issues.
Disasters and Persons with Disabilities
After Cyclone Pam struck Vanuatu, there were reports about the exclusion of persons with disabilities (and also senior citizens) from receiving relief goods. DPA Vanuatu did an investigation and found that a person using a wheelchair had to resort to using crutches during food distribution because the distribution area was not accessible to wheelchairs. Moreover, some persons with disabilities and senior citizens did not receive their food supplies because they were not able to reach the distribution center on time due to their impairments. Red Cross reported that a couple in Southwest Santo who were both persons with disabilities and whose home was burned down during the blue alert warning waited for some time for relief supplies. DPA Vanuatu projected that the failure to consider these groups might have resulted in the exclusion of at least 20 percent of the affected population in Vanuatu.
Attitudinal Barriers
Attitudinal barriers constitute the biggest obstacles faced by persons with disabilities in Vanuatu. Persons with disabilities are considered to have different rights from those of everyone else and are labelled by their impairments. They are seen in public places as strange people from another planet.
Even disaster relief workers have such attitudes that significantly affect the credibility and implementation on the ground of government initiatives for persons with disabilities. This was evident in the assessment conducted by the DPA Vanuatu after Cyclone Pam disaster. The assessment indicated that in some areas people who were not quick enough to come forward when names were called for relief distribution were simply left out. There was neither a rechecking nor follow-up on listed people who failed to receive the relief goods. Thus persons with disabilities and senior citizens missed out on getting relief goods as their impairments did not allow them to move fast to reach the distribution point on time. And those who had to endure the long queue despite physical difficulties (such as those using wheelchairs) were not given any chance to be served first, unless they requested to be given such treatment.
Hence, questions arose. What happened to those who did not have the capacity to ask questions and were unaware of their rights? Did they receive disaster relief supplies if their impairments prevented them from standing in line or in some cases reaching distribution points? Most of them would have been left out as they did not have the capacity to ask or to go past attitudes of those who were distributing the emergency supplies after the cyclone.
Therefore, there is a need for critical people such as those involved in disaster relief supplies distribution to receive disability awareness and inclusion training before they carry out their tasks. Such trainings are vital in ensuring that persons with disabilities live life normally on an equal basis with others and are not denied their human right to basic needs. Most importantly, the inclusion of persons with disabilities in the planning, development and implementation of disaster responses is vital.
*Ms Nelly Caleb is the National Coordinator for DPA Vanuatu and also serving currently as the Co-Chair of the Pacific Disability Forum (PDF).
*For further information, please contact: Nelly Caleb, DPA Vanuatu, P.O. Box 71, Santo, Vanuatu; ph (678) 37997, mobile no. (678)7796946 or (678)5421040, e-mail: dpasanto@vanuatu.com.vu or calebnellie14@gmail.com.
[1] UNICEF Pacific and Vanuatu National Statistics Office, Children, Women and Men with Disabilities in Vanuatu: What do the data say? (Suva: UNICEF, 2014), pages 6-7.
---